GARDENIA 2022 - autumn edition
GARDENIA Fair will take place at the MTP Poznań Expo, Poland, on November 17-19. This edition will adopt a business form, as a showroom for horticultural contracting. The exhibitors' offers will focus on industry trends and innovations, and visitors will include trade representatives and executives from Poland and abroad.

GARDENIA Business Meeting. Horticultural contracting showroom
The sixteenth edition of GARDENIA is aimed specifically at professionals in the gardening industry who, in an environment of business discussions, will successfully plan the activities of their enterprises in 2023. At this point, more than 240 exhibitors have signed up, and the number is constantly growing. This group of exhibitors includes both industry leaders and new companies that will make their debut at the exhibition in Poznań.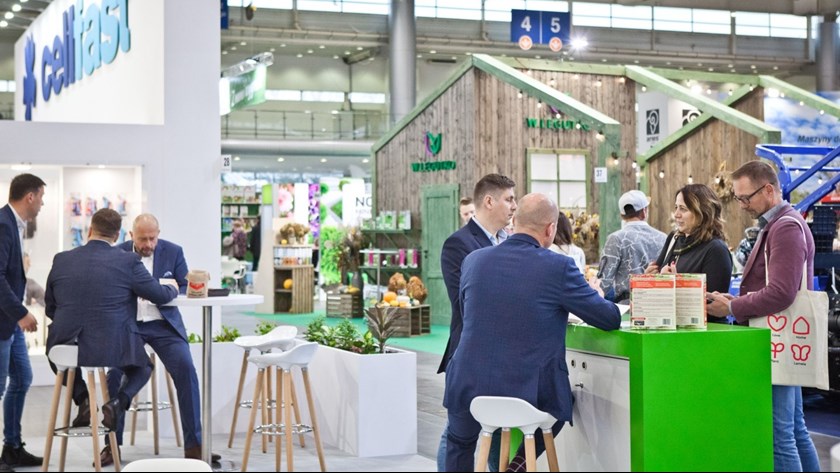 Meaningful business conversations
An important aspect of this year's GARDENIA Fair will be the presence of garden centers, especially those affiliated with the Polish Association of Garden Centers (PSCO) and the DCO Purchasing Group. PSCO will celebrate its 25th anniversary during GARDENIA. The fair will also once again host buyers and senior managers from retail chains. At the next edition - just like last year - the fair will host representatives from the largest chains operating in Poland.
Discover Poland's potential!
The meeting of representatives of the gardening industry at the MTP Poznań Expo is an excellent opportunity to enter into business relationships with new suppliers and customers. The group of exhibitors of the GARDENIA Fair includes the leaders of the gardening industry in Poland - a true showcase of the Polish potential!
Ecology is not a trend, it's the new standard
The constantly enriched program of events held at GARDENIA will once again provide a solid portion of industry knowledge, access to practical advice and a source of inspiration – aesthetic and ecological. Highlights for the professional audience will include:
3rd edition of the Landscape Arena
Speeches by French park managers: Bois de Boulogne, Nantes, Conservatory of National Plant Collections, Bagatelle Park and Historical Parks of Paris. There will also be speeches by Polish specialists: Zygmunt Kącki, the director of the Botanical Garden in Wrocław and the Arboretum in Wojsławice, and creator of the Aflopark landscape - Łukasz Tarpacz; the audience will also be able to see demonstrations of plant pruning performed by Jan Maruniewicz, Szkółka Byczkowscy, Roza Sobieszek and Szkółka Traw Daglezja.
16th edition of Urban Garden Art
Traditionally, the Zieleń Miejska (Urban Art) magazine invites you to an intensive series of lectures by urban greenery experts and activists, who will discuss the topic of "Ecology in Cities." According to the program, topics such as sustainable cities, human-environment relationship, ecosystem services, public participation, stormwater management, green corridors, spatial information system or drones in the service of greenery will be addressed.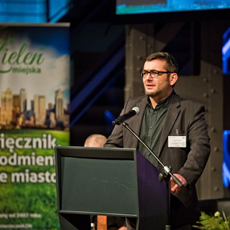 Floristic shows
Dozens of masters of floristry from Poland and Europe will present their skills on stage. Shows prepared specifically for this occasion will once again delight a wide audience. The 3 days will be filled with floral compositions in the spirit of ecology and the latest inspirations and trends for the 2023 season.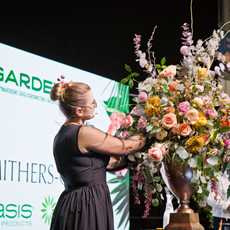 Additionally, the following events will be held:
Conference of the National Association of Garden Creators (Ogólnopolskie Stowarzyszenie Twórców Ogrodów - OSTO)
Lectures and demonstrations of the Federation of Polish Arborists (Federacja Arborystów Polskich – FAP)
Speakers' Corner - 3 days of talks about garden design and maintenance
INSPIRATION ZONES - Christmas and garden arrangements and inspiration in the spirit of ecology
GARDENIA International Fair of Horticulture and Landscape Architecture
When: November 17-19, 2022
Where: MTP Poznań Expo, POLAND, pavilions No. 5 and 6 (North Hall entrance from ul. Grunwaldzka)
Opening Hours:
Thursday, Friday
– days for professionals

9:00 AM - 05:00 PM

Saturday –

day for the general public

9:00 AM-04:00 PM

Need help?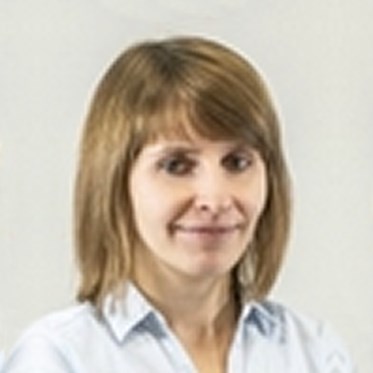 e-mail.
gabriela.wesolek
e-mail.
natalia.porozynska