GARDENIA 2020 is starting
Today is the first day of the GARDENIA fair. We start at 9:00, see what we have planned for you.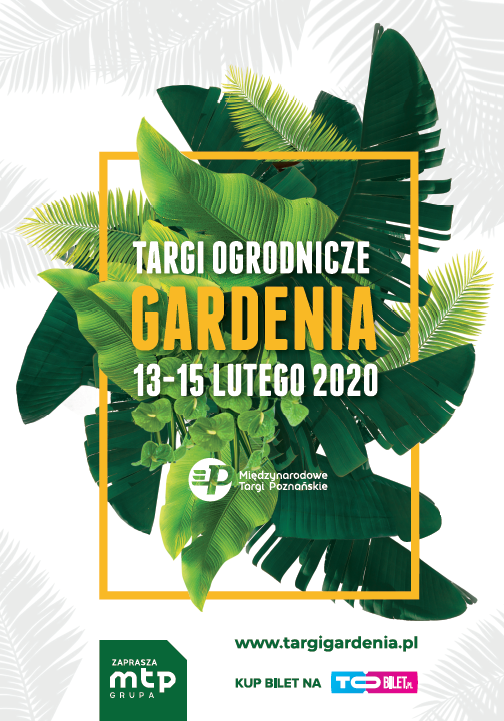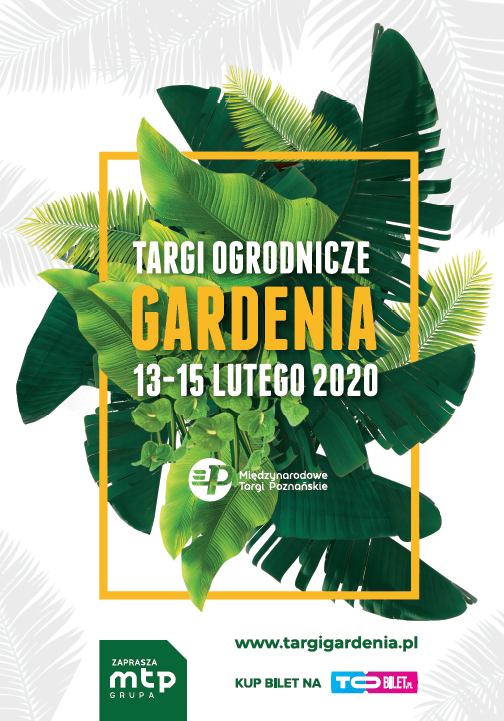 Today in the program of events:
- the premiere event of the ARENA Landscape - this is a separately ticketed event, takes place in Hall 8A
- workshops run by the team of the Scrub shop from planting epiphytes on wood, their stand can be found in Hall 8
- voting for the Gardenia Grand Prix
- search for the zone at the main stage in Aleja Lipowa, cast a vote and receive a gift
- advice and lectures by specialists from the Poznań University of Life Sciences
- their wonderful educational zone is located in Hall 5 A
- the "Zielone Edukarium" workshop organized by the Polish Association of Garden Creators
- look for an inspiration zone in the pavilion 5A We invite you to the events in the conference room in Pavilion 5 and the main stage in Aleja Lipowa
- lectures SOS Friends Association
- lectures by PHU Adviser
- lecture "Rules for plant material trading in the light of new EU regulations"
- blogger lecture "With garden for YOU", creators projects "Bus by Polish gardens "and many other attractions
See You there!