Last days for accepting applications!
The new gardening season is approaching rapidly, which will be inaugurated at the GARDENIA International Garden and Landscape Architecture Fair.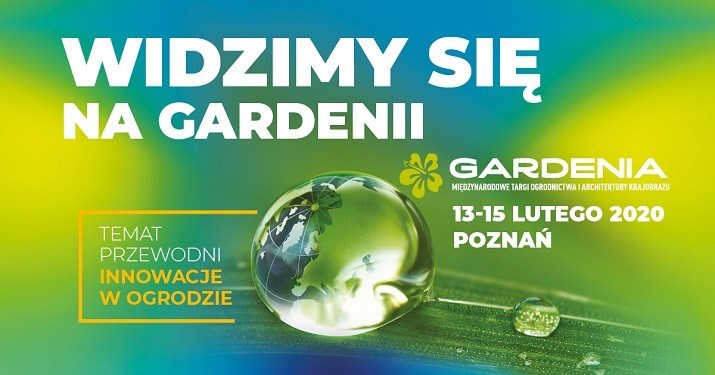 The 14th edition of the event will take place in Poznań on February 13-15, 2020. For GARDENIA exhibitors, it's an opportunity to get new suppliers, presentation of gardening novelties, the power of inspiration and a chance to find out what fashion will prevail in the coming season. Properly spent time during the GARDENIA Fair will also help increase awareness among visitors and build a stronger relationship with the customer.
The deadline for submitting applications for the GARDENIA Fair has been extended by one week, resulting in booking up to 75% of the exhibition space. The 14th edition of GARDENIA in terms of presenting innovative solutions promises to be promising. Among the reported companies we have many industry leaders. There will also be companies that will come back to Poznań with a new offer after a short absence. The group of exhibitors will also be expanded by new companies that are starting their activities on the horticultural market.
This is the last moment to take part in the GARDENIA Fair. After November 18 we start the location.
To register, please log in to the portal EXHIBITOR`S ZONE
There you can easily and quickly order space - set up the area, choose the type of stand and give wishes regarding the location.