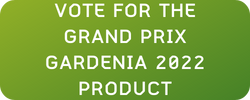 The GRAND PRIX Competition of the GARDENIA International Garden and Landscape Architecture Fair will be open to plant products exhibited at the GARDENIA fair stands which feature special qualities including:
• aesthetics of the product - the plant;
• appearance of the plant;
• packaging of the product - the plant;
• form of presentation on the shop shelf.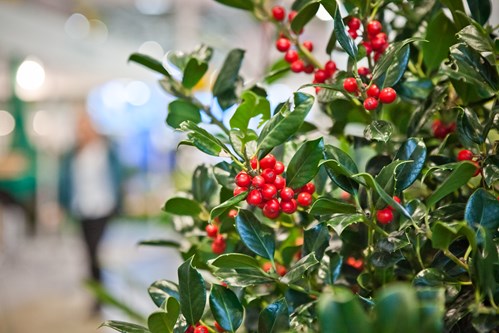 Applications for participation in the competition can be submitted on the basis of a duly completed APPLICATION form. Attachments to the application are necessary and should be prepared in advance.
Compile copies of certificates, approvals and other credentials and powers of attorney regarding the product submitted.

Take photos of the product demonstrating its qualities

Prepare an interesting description

Include your company logo

Pay the fees

You will find all the details in the Regulations
APPLICATIONS WILL BE ACCEPTED UNTIL 17 OCTOBER 2022
Products submitted to the competition shall be assessed by:
The Competition Jury whose members are representatives of science and specialists from the horticultural industry.

Internet users - voting is possible on the website www.targigardenia.pl from 7 to19 November 2022 until 12:00 noon, the products with the highest number of votes will win

Visitors - this is possible at the dedicated fair stand from 17 to 19 November 2022 until 12:00 noon, voting is possible by filling in a questionnaire once, the winner is determined by the number of votes collected.
The condition for a product to be awarded is that it is presented at a stand during Gardenia 2022 Fair and in the dedicated competition zone designated within the exhibition area. The winners of individual categories will receive appropriate signs which they can use to promote their product.
You will find all the benefits resulting from winning the competition in the regulations.
Each awarded product will receive a statuette and a badge along with the permission to use it for product promotion.
Information about the plants awarded in the competition will be published on www.targigardenia.pl and on the event social media.